Help Sponsor a Game Designer/Novelist
Goal for September 2018: 400 USD
Amount received so far: 100 USD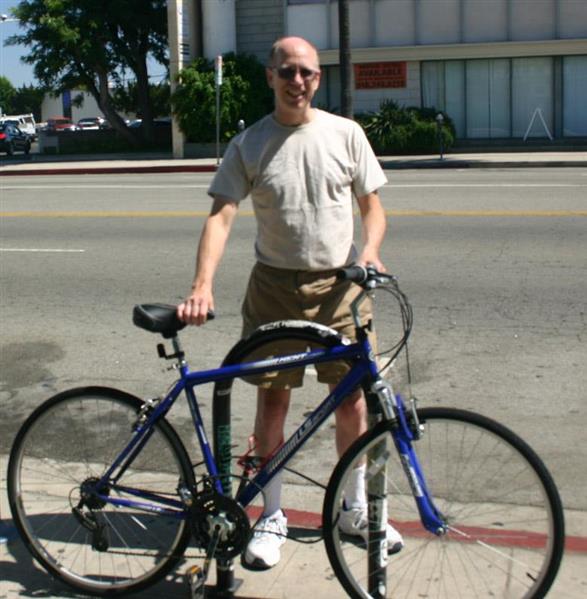 Bill Peters - September 2018 Update

In late August I finally had hernia surgery. At that time they found that my blood pressure Diastolic level is too high. The meds they gave me caused serious side effects so I had to stop using them. I am seeking an herbal remedy instead.

I am now four weeks into recoverying from the hernia surgery with two more left to go. Then I can start hunting work. Until then I remain dependent on help from outside sources. I should be able to find work fairly quickly here in Idaho. Support (advances) from John Tiller Software will end at the first of the year so I need to get work soon.

I am still taking meds for my enlarged prostate condition. So far no cancer has been detected. I am doing much better now and life has been back to normal for about a month. The battery of VA Medical Center appointments is over. My Sciatica condition remains in remission. However, issues from my stroke in 1998 continue and I have to watch how much computer work I do.

Work on the Campaign Eylau-Friedland game continues. The playtesting of the Battle of Friedland ended and now we will get into "Phase 2" of playtesting the battle. Two new games are ready to kick off. The Battle of Eylau playtesting continues. There are three games in progress. In my game with Jim Pfleucke its been a real stiff fight on the Russian left flank as expected. My Russian right flank forces attacked Jim's French left flank and are causing him to retreat. L'Estocq's Prussian corps has arrived and will enter the fray withing 15-20 turns.

Mark Adams and Joe Amoral are fast at work on the 3D artwork for the CEF game. Joe is working on the 3D cavalry images. He should be done by early October at the latest and then move on to the 3D artillery images. As there are not a lot of those he should finish up with all of the 3D work by the middle or end of October. There are some Units.bmp artwork images that were missed or need correcting. The list is not long so all of the units artwork should be done by early November. There are game screens and other miscellaneous images left to do after that and then Mark and I will work on the Leaders.bmp file. I did an extensive hunt for the images early this month and handed over the rest to two of my playtest staff members. The hunt for images will be done by late October and then I can post the images for Mark Adams to download.

Once the artwork is finished I will then work on the Getting Started tutorial PDF as well as finish up "The Armies of Campaign Eylau-Friedland" PDF. I also need to work on the product page for the game.

Work on the new Panzer Campaigns game has gone well. We are into Phase 1 playtesting and eventually David Freer will send updates on that game. I did some map and OB work as well as AI scripts over the last few weeks. Its been very enjoyable being involved in a World War Two title. Its my favorite era of gaming.

I have a Panzer Battles game project that should start up very soon. I am excited about this and look forward to designing the scenarios for that title. The large map is already done as well as one of the three order of battle files.

I am going to start writing again on the novel I have in progress. I also want to start working on another novel. Both should turn into nice series.



Support Statement:

Regular employment is now difficult for me due to my age and health. I am looking for even entry level work or simple driving jobs like for an auto parts store. I enjoy working from home because it allows me to take breaks from work when I feel the need. I have a regular schedule I keep when working from home and it works. I want to get a part time job outside the house to help supplement my game design or novel income. Any help you can give for the next few months would be greatly appreciated.

I have one Napoelonic title (CEF) I am working on for John Tiller Software and a new Napoleonic series I hope to publish in the next two years. I also moved over to join David Freer and the Design Team to work on new titles for in the Panzer Campaigns and Panzer Battles series. I have two titles, one in each series, I am going to work on for those series and many others are out there besides.

If you would like to help out please send funds via Pay Pal to wmp3662@gmail.com. Please use the "gift" payment choice. I will be posting the total amount I have received here on this page at the top. If you absolutely cannot donate via Pay Pal then contact me at the above email address and I will send you a mailing address where you can send funds.

My goal is to get at least $400 in support help per month. Any additional funds received after that will help me out greatly in realizing my goal of having my own place again and continue to produce top notch products.

I truly appreciate any amount that is given and again, I will pull this page once I have a part time or full time job. Thanks for your support!

Since 2015 when I started the support webpage you folks have given me over $6650.00 and I really appreciate it. Just as important I appreciate those who are supporting me with their vote of confidence and thoughts and prayers!