Help Sponsor a Game Designer/Novelist
Goal for December 2018: 600 USD
Amount received so far: 0 USD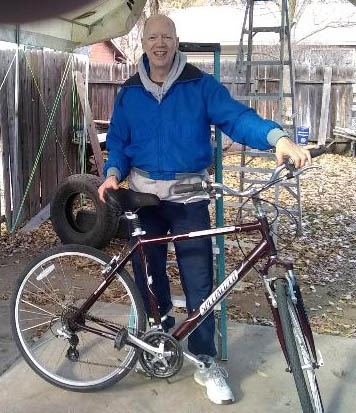 Bill Peters - December 2018 Update

The playtesting for Campaign Eylau-Friedland (CEF) is into Phase 2 for the battles of Eylau and Friedland. Some good feedback and observations have come through this and these two battles are sure to get the most play. The artwork is into the hands of Mark Adams and he should be done by mid to late January with the work. The game should be out before the anniversary of the Battle of Eylau (February 8th).

Meanwhile, I have almost reached the halfway point in the work on a new panzer title with the folks of the Wargame Design Studios. I have several projects either reserved or in concept at this point and thus the future looks bright. I also hope to land a new game project with Slitherine Ltd. as well.

I am hoping to reach my support goal for December. The same will apply for January. By February the CEF game should be out and I will no longer need support and can be self-sustaining for some time.

Support Statement:

Regular employment is now difficult for me due to my age and health. I am looking for even entry level work or simple driving jobs like for an auto parts store. I enjoy working from home because it allows me to take breaks from work when I feel the need. I have a regular schedule I keep when working from home and it works. I want to get a part time job outside the house to help supplement my game design or novel income. Any help you can give for the next few months would be greatly appreciated.

I have one Napoelonic title (CEF) I am working on for John Tiller Software and a new Napoleonic series I hope to publish in the next two years. I also moved over to join David Freer and the Design Team to work on new titles for in the Panzer Campaigns and Panzer Battles series. I have two titles, one in each series, I am going to work on for those series and many others are out there besides.

If you would like to help out please send funds via Pay Pal to wmp3662@gmail.com. Please use the "gift" payment choice. I will be posting the total amount I have received here on this page at the top. If you absolutely cannot donate via Pay Pal then contact me at the above email address and I will send you a mailing address where you can send funds.

My goal is to get at least $600 in support help per month. Any additional funds received after that will help me out greatly in realizing my goal of having my own place again and continue to produce top notch products.

I truly appreciate any amount that is given and again, I will pull this page once I have a part time or full time job or the game work allows me to be self-sustaining. Thanks for your support!

Since 2015 when I started the support webpage you folks have given me over $7000.00 and I really appreciate it. Just as important I appreciate those who are supporting me with their vote of confidence and thoughts and prayers!